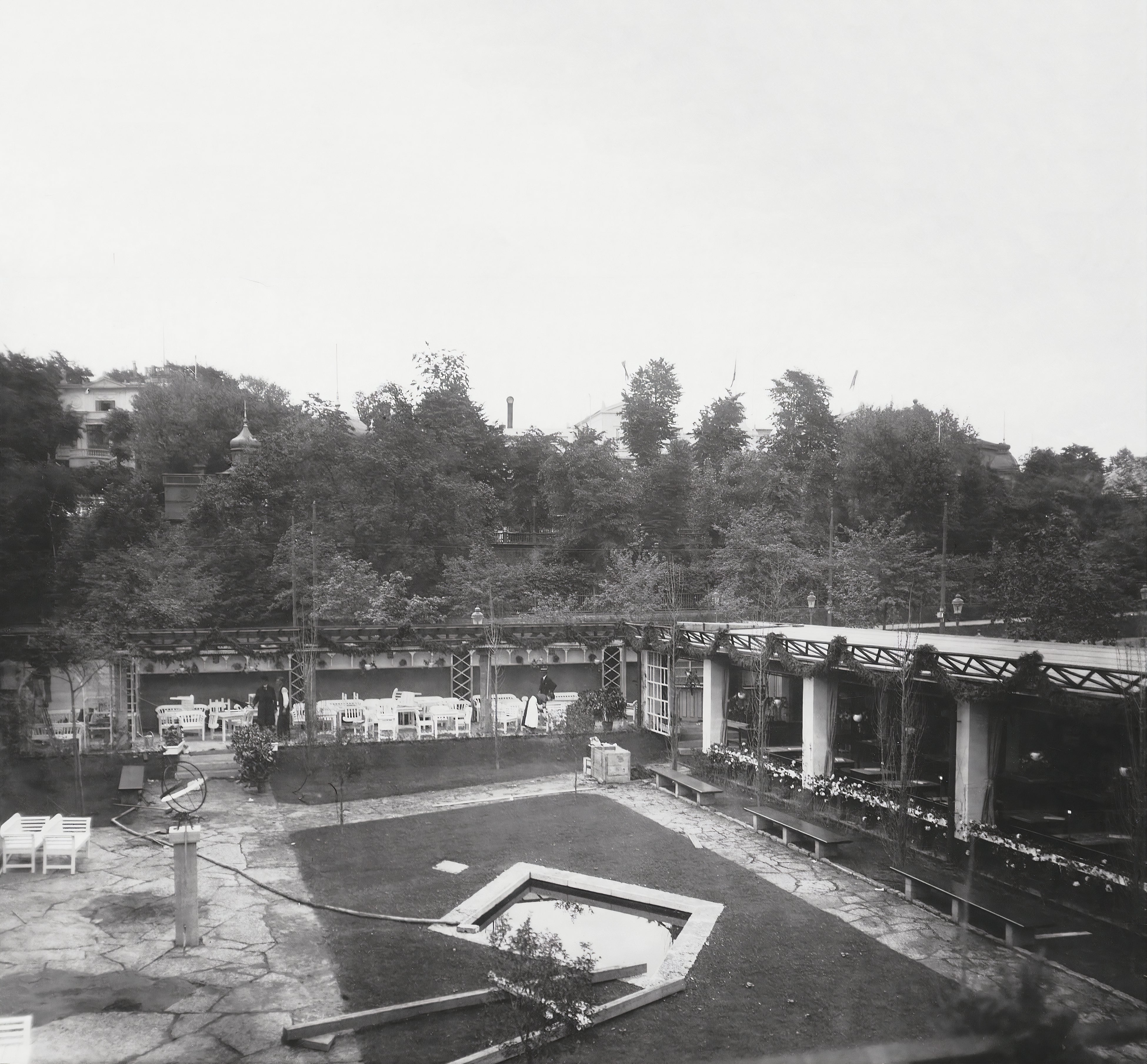 Blå Porten was established at the end of the 1600s next to the iron gates that led into Djurgården, the king's hunting park. Young and old, royals and commoners all socialised in Djurgården. In the summer people took walks, played the lute, enjoyed the ballet or firework displays. In the winter they took sleigh rides, tucked up with furs and blankets. 
Djurgården stopped being a hunting park in the 18th century. But people continued to head out from the city to the green space and, not least, to Blå Porten. Many of the restaurant's guests were wealthy, such as members of parliament and merchants. There was a rumour that priests were also smuggled in through the back door, or as it was jokingly called "the theological way".  
However, one in evening in April 1869 there was a terrible accident. The bakery caught fire and the restaurant burned down to the ground. It wasn't until 1916 that the name was reinstated, this time at a location a little further in on the island. Next door to the recently-built Liljevachs art gallery, restaurateur Agnar Meurling established a summer restaurant with an Italian-inspired garden. An azure blue doorway was built into the wall as an entrance, to legitimise the name - which means "the blue door" in Swedish. 
In 1938 the state-run Sarabolaget took over the business, and Blå Porten became more inclusive. In the Sixties, they started up Stockholm's first discotheque, "Le discjockey" summer club, where guests could dance freely to LPs. Blå Porten in its present form was founded by restaurateur Peter Schrek, who ran the restaurant from 1972 to 1996. Since 2012, the Sürer family-run Boqueria Group have been maintaining the concept Peter established. 
Mon - Sun
The kitchen closes 30 minutes before the restaurant closes. 
Is your group more than five people? Book your table via [email protected]. Smaller groups can just drop in!