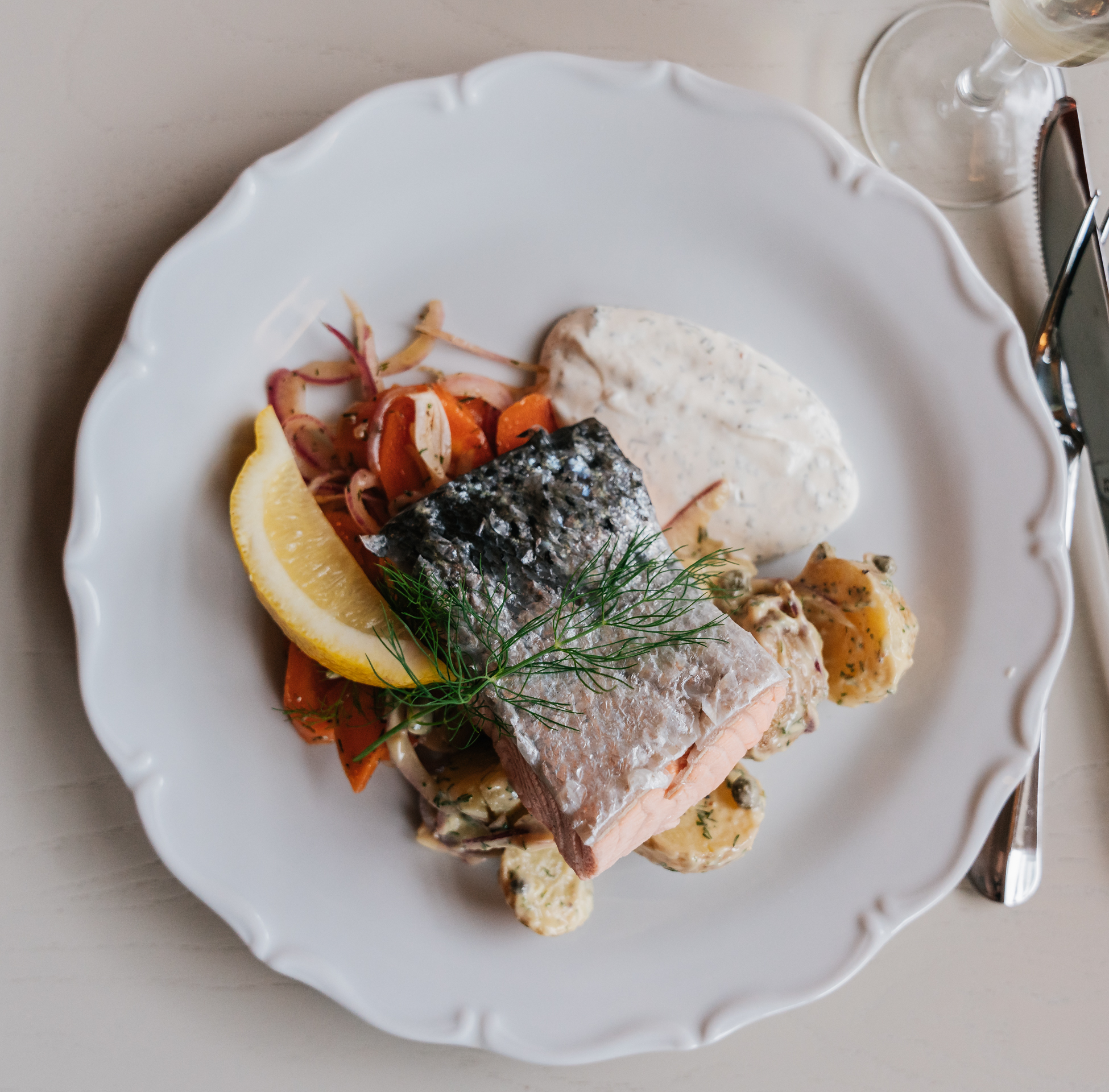 We serve rustic food with southern European influences
Lamb patties with fresh bean salad, poached salmon with French potato salad, and tomato salad with lentils are just a few of the dishes you'll frequently find on our menu. But we also serve Swedish favourites with a twist, such as beef brisket with horseradish cream.
Enjoy your food in our beautiful garden with a glass of wine, or round off your meal with something sweet from our wide selection of homemade cakes and pastries. 
För större sällskap över 20 personer erbjuder vi sällskapsmeny som gäller för hela sällskapet, självklart med hänsyn tagen till eventuella allergier och specialkost. Detta skall bokas genom att maila [email protected] minst 7 dagar innan.
Mon - Sun
The kitchen closes 30 minutes before the restaurant closes. 
Is your group more than five people? Book your table via [email protected]. Smaller groups can just drop in!